About Us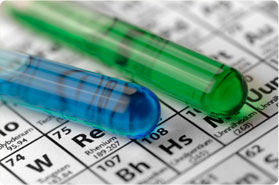 Ekwoda Chemicals Nigeria Limited was incorporated in December 2012 with a strong Board, made up of experienced and successful leaders from the industries we serve.

The company Head Office was located at a temporary office on Close E, Zuma Complex, Festac Town, Lagos., while the permanent office was being renovated. With the renovation project compete, the company then moved into its permanent home at No. 82 Ago Palace Way, Okota, Lagos, in August 2013.

Ekwoda Chemicals Nigeria Limited is in the business of supplying commodity chemical products for industrial processes and for the manufacturing of legal end-user products.

We recognize that the chemical products that we market can be converted into very valuable products and services. We also recognize that, if not handled properly, some of these products may cause harm. Therefore, Ekwoda Chemicals shall manage the products that we sell in a manner that is consistent with all applicable laws and regulations, for the safety of our people, our customers and our environment, while providing adequate returns on our investment.
Why Work with Ekwoda
We are Chemical Manufacturer representatives with the sole business of industrial chemical marketing and distribution.


We provide our customers with the highest quality products at a reasonable price.


We will be a liaison between the manufacturer and the customer, to ensure that any quality or process improvement concerns from the customer is effectively communicated to the manufacturer and that feedback is given to the customer in a timely manner.


We Work with the manufacturers to educate the customer on proper handling of the product to ensure the safety of all personnel and to protect the environment.